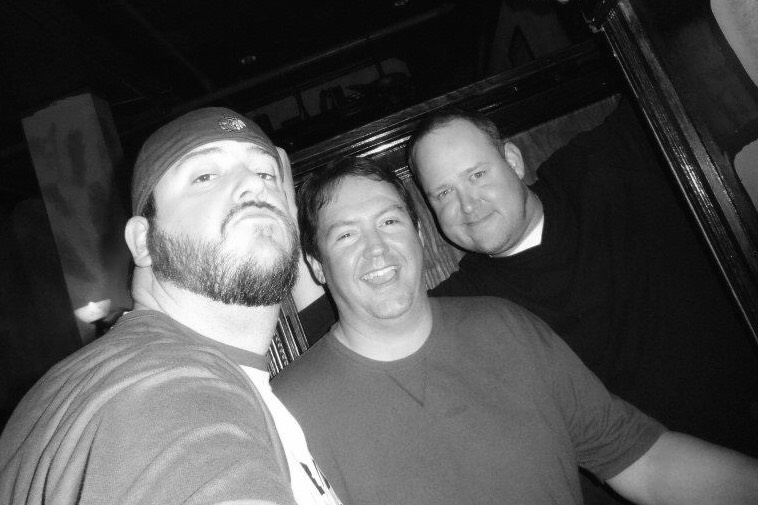 My heart aches as I type this. Our good friend Warren Taylor passed away this afternoon of pancreatic cancer. Warren was the house engineer when we started our 5-year-long "Wednesday's at Marly's" residency back in 2004. This was many firsts for me: regularly playing on a raised stage, with subs, with a good in ear monitor mix, mixed by the same guy 50-60 times a year. Warren taught me so much about how to raise my game technically on stage. Figuring out how to use the "toys" available to us on a stage.
He was the first guy to show me an LED par can rig. Woah, they can change to ANY color?!?!
He was the first guy to record us 50-60 nights a year. If you listened to any of the live discs that circulated from 2004-2009, odds are Warren engineered and recorded the show straight to cd for us. This was a promotional GODSEND for a band in 2004. We spread burned copies of those cds far and wide. Edited about 40 hours of live music podcasts. Listened to them while we were on the road to critique our shows. Recorded two nights at Marlys to multitrack in 2008 that I edited together and mixed to release our double-live album "Speed of Sound" in 2009. That was Warren. He recorded and engineered that. He was there with us.
He used to bring plexi glass panels on homemade stands to put in front of the guitar amps on stage. He taught us the importance of our stage volume and how it affected the front of house mix. We were young and he taught us.
He ran the stages at SOHO when we were headlining for several years. We'd combine our lighting, all of the latest stuff we all had, trying to turn a open flatbed trailer into the SL100 stages the festival now uses. So many great memories. So many years there together.
House engineer at Donnie's Homespun. So many late nights there together.
Warren taught me so much about production as I was a coming of age musician, transitioning from floors to stages. I can't even sum up everything I learned from him.
He was wonderful to work with. Always accommodating, with a can-do attitude.
He and I were always the first to arrive and usually the last to leave.
So. Many. Shows.
He was such a good hearted person and loved what he did. I'm sure thousands partied at shows he was apart of and had no idea who was making the show really happen.
He and I had lunch at Smoky Bones about 6 weeks ago. He was getting ready to start a 2nd regiment of chemo, something he avoided as long as he could. He seemed great! He was eating, chatting, getting around just fine. Like the Warren I had know since I met him at a Hurricane Katrina benefit at the Atrium, just skinnier. I really felt like he was going to pull through.
That was the last day we spoke in person. I was told on Thursday night he was home from the hospital and not doing well. I made plans to come by on Friday after I ran some errands. I was an hour from coming by when I heard the news. It was too late. But maybe that's ok. We had spoke and texted recently, he knew I was thinking of him, but my last memories of him will be shooting the shit and eating BBQ together. And that is a great memory that I will cherish. Rest in peace, my friend.
—Carter